Wedding Mantra Photography -"Celebrating the essence of love, Celebrating Togetherness!"
Wedding Mantra TOPt Wedding Photographer in Delhi, is all about celebrating the connection between two souls.Wedding Mantra Photography strategize, discuss, implement and deliver the story of their life with the touch of sophistication, tradition and their dream.
The Beginning of Wedding Mantra
Photography is about emotions, memories and love for the founder of Wedding Mantra Photography Parwez K., it .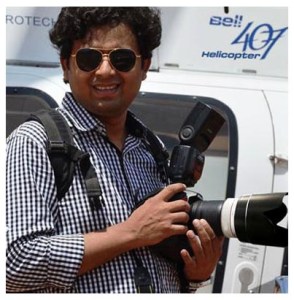 He began clicking when he was in School. Stated with taking Photographs of family functions friend, he soon realised his passion in photography. With his area of expertise in Candid wedding photography, Parwez gave shape to his passion with Wedding Mantra Photography. A Graduate from Delhi University, he then joined the Maya Academy of Advanced Cinematic (MAAC) to learn special Photography Effects & Animation . Parwez Started his career as a professional Photographer in 2002. Every assignment , he  deliver a whole lot of craziness and truckloads of love in each Photograph.
WHY Wedding Mantra
Because Wedding Mantra, Best Candid Photographer, cater the reality in your dream. Because we cater inspiration.
At Wedding Mantra Photography, we understand your wish, we understand each type of weddings. We are always there to listen to your heartfelt feeling. and convey your story through Amazing Wedding Photography & Cinematography.
Lavneeh & Asis Punjabi Wedding by Wedding Mantra Photography:
'Serendipity', single word to describe the journey of Asees and Lavnees   a journey leading to theie Weddings.
They met, they left, met again, became friends, fell in love, and the adventure begins. the Wedings and Beautiful wedding Photography by Wedding Mantra.
Lavnis went swimming and  saw her" he describing with Top wedding Photographer in Delhi- Wedding Mantra. The first time they met. "He was always chilling at the corner of the pool. "and that's what's true!" she winked. That was the phase of their life when they were meeting other people, were single and searching for a partner, Coincidence much! But soon the swimming season was over and they left the incomplete story to carry on with their own journey of life. Even though they did manage to interact now and then, yet were not able to get through any chapter of each other's stories, or maybe they did, and that's what we call Serendipity.
The next year swimming season began; they met again, same place, same story, riding in the same boat, meeting other people, were single and searching for a partner. They kept on meeting, discussing their life until one day Lavnees asked her out on a drink. "I really liked hanging out with her, she seemed fun" says Lavnees with Wedding Photographer of Wedding Mantra. They met at the bar, shared few drinks and the friendship begins. A similar chapter in two different stories!
They say opposites always attract, and they say the truth. Wedding Mantra wedding photographer in delhi  feel the same. Asees was full of energy, always laughing and happening, on the same hand Lavnees a silent, good boy. "I was always the silent boring type but then she makes me do stuff which are extremely fun. And I always loved doing crazy things with her." Well, that's what everyone wants, isn't it? , to have someone to go to, when you feel bored, when you feel lonely and then that person makes you forget the world and makes you feel , this is it.. This is life!
After spending quality time with each other, they did not even realize and they fell for each other. Ready to make two different stories one. Soon realized this was the time, they met each other's parents. "He has always been good in everything and I knew he would be a great husband" Says Asees. "We have always discussed waking up beside each other, and now when it's coming true, I can't be more excited."
No matter how ordinary our life is, once in a while, Right in the middle of our typical, regular life, Love gives us a fairy tale. We don't even need to understand it, who understands love after all, we just have to have faith. Wedding Mantra Best Photographers in India clicked our awesome Photographs said Lavnees.
Thank you Wedding Mantra Photography team, wish you all the Best. You are really the top wedding photographer in Delhi. Wedding mantra Photography Rocks.